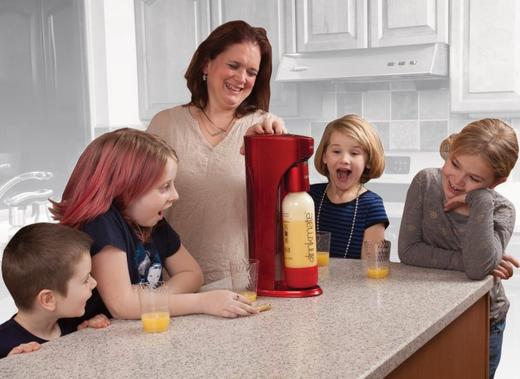 Newsweek Features Drinkmate as One of the "Best Kitchen Gifts"
"DrinkMate is a carbonator that can turn any water into fizzy water, but it does much more. You can add carbonation to almost anything, including coffee, flat beer or soda. As long as it doesn't contain pulp, it's probably something you can carbonate with the DrinkMate.
We love sparkling water, but we aren't fans of carrying it into the house on each grocery trip. With the DrinkMate, we can make it on demand at home. We've used Sodastream in the past, but it can't carbonate other beverages like DrinkMate. This unit comes with one CO2 container to carbonate, and you can swap out for others at many local retailers.
It is easy to use, and the Fizz infuser makes releasing excess carbonation pressure a snap."
Read more here!