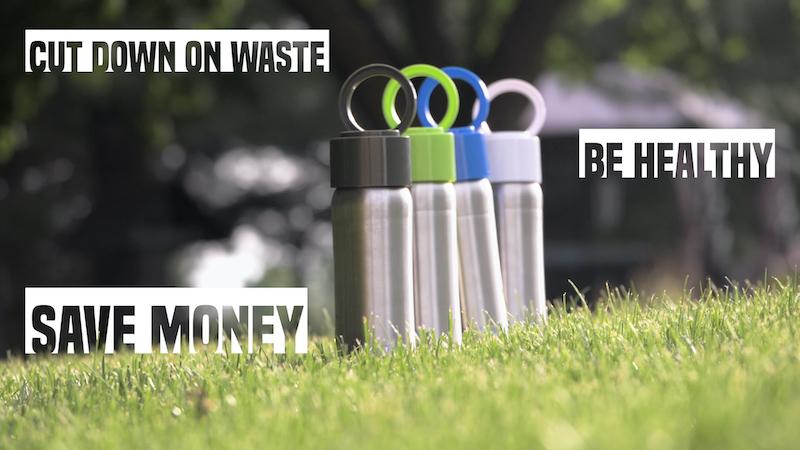 Drinkmate – The First Machine to Carbonate Anything
Do you love carbonated drinks? Want to carbonate anything?
Then you might be thinking about getting one of the home soda maker appliances which are becoming super popular.  But, did you know most of them only carbonate water?  If you'd like to be able to carbonate anything, Drinkmate can carbonate virtually anything, anywhere, anytime. Drinkmate is the first machine created that can carbonate anything!
You can carbonate juice in the morning, sparkle tea in the afternoon, and carbonate a cocktail for happy hour! 
On the go? Enjoy your sparkling beverage with the Drinkmate instaFizz, the carbonate anything stainless-steel water bottle you can take anywhere on the go! Whether you're going camping, hiking, boating or yoga, you can take a sparkling beverage with you!
Don't believe us? Try it for yourself today!
"Stop your soda maker search and buy this one! I've wanted a soda maker since they first popped up in the market. I had seriously considered purchasing this one about 2 years ago since it's the only one that can carbonate everything, but never did because it just seemed like a product that was 'too good to be true.' I am very sorry that I didn't purchase this 2 years ago…it is AMAZING. No idea whatsoever why this isn't the very first machine that pops up in stores and ads when you search for a soda maker. This thing is HIGHLY UNDERRATED!! Easy to use, less waste and cheaper than buying a carbonated beverage every day. TASTES JUST LIKE STORE BOUGHT SODA."
Lani, Verified Purchase
If you don't like it, you can return it within 30 days. Read more about our return policy here.
Save the Planet One Soda at a Time!
Did you know each 60L cylinder of Drinkmate CO2 can save more than 150 plastic bottles? The Drinkmate has a small footprint so it's a great option for small kitchens, RVs, dorm rooms, or anywhere space is limited. It doesn't require electricity (or batteries for that matter) so you can even keep it on the kitchen table and make fresh fizzy drinks whenever you sit down to enjoy a meal.
Add Sparkle to Your Life with the Drinkmate!
Add a little sparkle to your life with Drinkmate! Shop now!
Browse some fantastic recipes and imagine yourself sipping one made from the best soda maker around. 
Enhance the way you drink water with the Drinkmate instaFizz carbonated water maker! Or order our Drinkmate countertop! Available in a variety of stylish colors and kits to suit your needs.