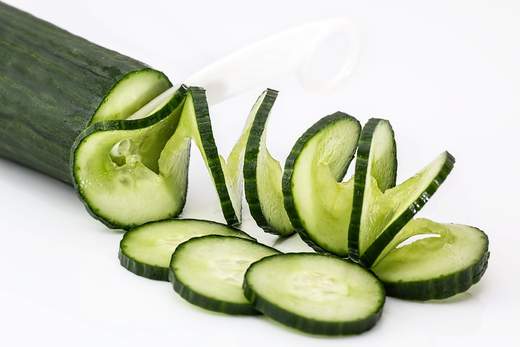 Drinkmate Cucumber Sparkler
Peel and chop 1 English cucumber and put the slices in a pitcher of water.
Refrigerate for at least an hour (overnight enhances the flavor)
Carbonate and enjoy an incredibly refreshing, no cal drink.
Even better, add simple syrup for sweetness and some gin or vodka and you have a delicious cocktail.
General Directions: Combine all liquid ingredients before carbonating.  Add to Drinkmate bottle; up to the Max Fill line or below.  Shake bottle to mix ingredients before carbonating. Push button or pull trigger to carbonate.  Shake gently again for 5 seconds. Let stand 5 seconds, then release pressure, adjusting speed as needed to avoid foam reaching the top.  Pour into ice filled glass if desired.